Academic and social success at Amateka is guided by our three pillars:
literacy, communication, and awareness of Africana.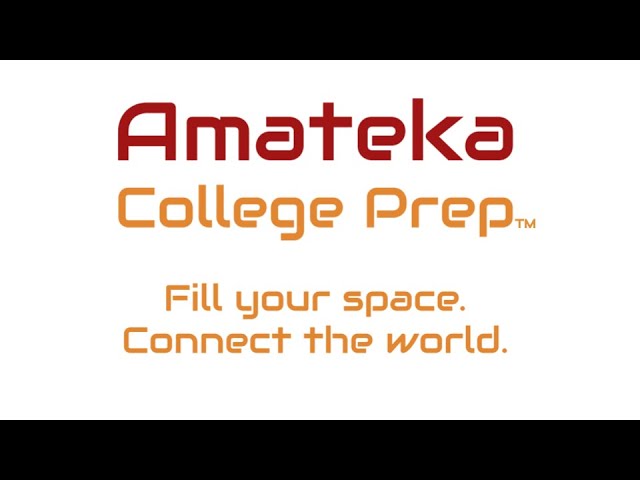 See What People Are Saying
Our students read-to-learn and write-to-s​hare.
We first focus on literacy to remove barriers to academic and social participation. The ability to gain knowledge through reading and to express ideas in writing allows students to navigate a variety of spaces where the written word is most important, such as university life and many roles in the workforce. Therefore, our students read-to-learn and write-to-share their ideas in each course.
We also focus on developing communication skills, recognizing that the free and informed exchange of diverse ideas is essential to increasing social awareness and inspiring progress. Communication is not only essential for the exchange of knowledge in the classroom, but also for sharing our equity based values with the world outside the school's walls.

See What People Are Saying
"Free and informed exchange"
See What People Are Saying
Students are empowered to

write their own narratives.
African-Centered Curriculum
At Amateka College Prep, we develop skills in literacy and communication through use of an African-centered curriculum, which guides students to discover the contributions of global Black communities and share knowledge of these often marginalized narratives. Our African-centered curriculum has a multi-layered purpose: to counter negative narratives, unearth hidden positive narratives, and empower students to write their own new stories inclusive of their racial and cultural identities in pursuit of racial equity across the globe.
Amateka College Prep's founding team is working diligently to open our school doors.
We appreciate and invite your support of our efforts! Contact us to get involved.
Conduct interviews with community members and assess community needs

Incorporate African-centered curriculum in established schools and evaluate implementation

Develop D.C. public charter school application with founding team
Refine our African-centered model with students, schools and youth programs

Engage communities in dialogue on our model and seek feedback

Build coalitions with local stakeholders and community leaders
Continue pilot testing of our model.
Revise & finalize new charter school application

Identify, develop, and secure teaching materials

Offer professional development for educators interested in African-centered education


Host community-based programming, sharing and honing our model

Train our CEO and Council in governance and operations.
Secure facility and develop space for instruction

Identify and hire inaugural faculty and staff

Recruit first class of students and founding families

Finalize all curricular materials

Celebrate our opening with our founding community!

Open school doors Summer 2024!
/